The Journal

"I decided to keep a journal of recovery for my husband shortly after his accident. A few days after the accident, I began to realize that, whatever the outcome, he would not remember this time in the hospital."

---
We, as a family, would not remember everything that happened every day. There was so much going on, I felt it necessary to keep track of even the most minor little things, and set out to "Chronicle" his, mine and the family's experiences throughout his recovery. One day, he could read it and use it to "fill in" the lost time. As for the rest of us, the family and friends, we could refer to it from time to time to remember and take heart in the "little miracles" that occurred in his recovery each day. This would serve us well on the bad days, when he seemed to regress in his recovery.
I took photos - lots of photos! - Of his craniotomy incision, of the bruising on his neck, his family in the waiting room, the nurses, visitors with him. I took photos of him in PT, in OT and actually snapped one of him on the way to the bathroom for the first time! I wrote down every little thing. I quoted telephone messages from well-wishers. I related conversations regarding his condition. I wrote about his roommates, including the man with a stroke who took days to die. I detailed when we laughed and when we cried, and why. I chronicled his first trip off the floor, his first trip outside and his first pass home. I was the roving reporter!
I kept a file of everything else....notes, greeting cards, doctor's reports, TBI support documentation, bills, etc. I even kept an unopened condom catheter that found its way into his things that he brought home.
All together, they comprise the chronicle of his recovery, or at least his stay in the hospital. It reflects our emotions as a family, and his frustration and anger. It shows how we bickered and strained under the stress, but ultimately pulled together and worked to support one another and to assist in his recovery. It shows what his friends and co-workers said and felt. It chronicles his progress from bed-ridden and unconscious, with tubes and monitors helter-skelter, to his final trip home, and onward.
I actually became quite engrossed in the project, to the point that I was up most nights until 2:00 a.m. typing it out. Since his parents were staying with me, I felt it rude that I type with them there, so I would wait until they went to bed. Under circumstances where most people feel helpless to assist their loved one, I felt like the Chronicle would become an important reminder for us all.
The finished document, with photos, is 72 pages long. I have read it several times since the accident, and with each instance was pleased to discover events that I would have forgotten if not for the journal. It has made me laugh and cry. Although I had told him about it on several occasions, my husband was reluctant to read it. The events chronicled were too recent, too scary. I put it in a binder and gave it to him at Christmas. I told him it was there to read when he was ready. He read it that same day. He was profoundly touched.
The best thing about the journal is that it is a constant and lasting reminder for all of us of how fragile life can be, how we tend to take little things for granted, and most importantly, how dear and precious the people in our lives are. It is a testament of life, support, hope, hard work, perseverance and love. With it, we shall not forget, but continue to learn, and remember what is truly important.
Elise Lalonde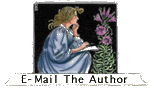 Return To What the Family can Do to Help
Other Helpful Tips from Elise:

1) We kept a calendar next to his bed. We made sure the calendar had pictures he might like. On each appropriate date, we wrote significant dates, such as birthdays and anniversaries of people who are special to him. In addition, because his perception of time was totally out of whack, we had him put a checkmark each day on that date. This helped him to see how much time had passed and helped him to learn and remember what day it was.

---
| | |
| --- | --- |
| 2) We made a little photo album for him, using a 4" x 6" album. We put in photos old and new. On one side of the page was the photo. On the back of that page, we wrote a description of who was in the photo, where and when it was taken. We prepared this for the occupational therapist to use in assessing any memory problems and to assist him in remembering his past. | |
Elise Lalonde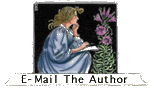 Return To Calendar Section
in What the Family Can Do to Help

Return To Spouses' Directory
Attorney Gordon S. Johnson, Jr.

E-mail to: waiting.com
For legal questions call toll free: 1-800-992-9447

We are not medical professionals, however we encourage your inquiries regarding both legal issues and information on futher resources. Phone and email inquiries will be received by the staff of the Brain Injury Law Office, including Attorney Gordon S. Johnson, Jr.
copyright ©2002 - 2013 Attorney Gordon S. Johnson, Jr., All rights reserved.

For more on Attorney Gordon Johnson
http://gordonjohnson.com